June 5, 2021 3:00 pm
Cluj Arena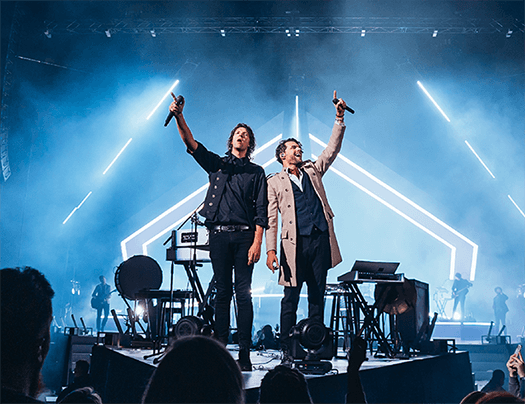 For King and Country
CONTEXT
There is a constant question amongst the Christian young people today: what is our take on concerts, get togethers and Christian "entertainment"?There is a search for a healthy vision on combining the Christian life and the out-of-the-church social life.There is a curiosity on the how to make God's Message relevant to a society more and more dependent on music and entertainment, to a young generation that is far from God, agnostic at best, with atheist tendencies, despising everything that us church-related.
Ticket price list
The concert organizer mentions that in case of force majeure problems due to COVID19 virus or other similar pandemics, all concert participants will be able to get their money back in the form of a voucher. Also, the concert will be automatically postponed to 2022 according to all contracts negotiated and in force.
Organizatorul concertului menționează că în cazul unor probleme de forță majoră datorate virusului COVID19 sau al altor pandemii asemănătoare, toți participanții la concert își vor putea recupera banii înapoi sub formă de voucher. De asemenea, concertul urmând a se amâna automat pe data de 2022 conform tuturor contractelor negociate și aflate în vigoare.
72€
65€ + 15% ticket fees
72€
65€ + 15% ticket fees
56€
50€ + 15% ticket fees
300€
270€ + 15% ticket fees
120€
108€ + 15% ticket fees
.
Grass – Zona Silver Circle
96€
86€ + 15% ticket fees